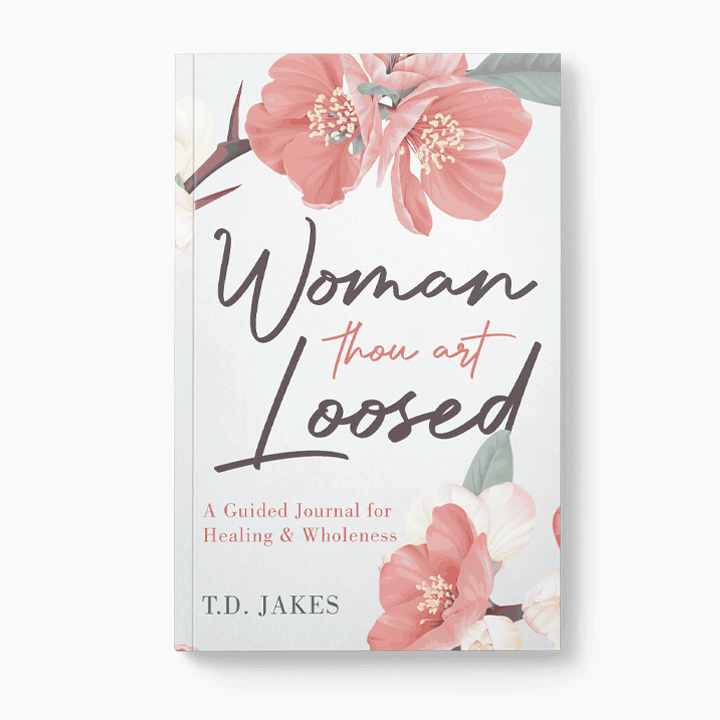 Find Healing and Wholeness Today
Experience all the freedom God promised you: spiritually, physically, relationally, mentally, and emotionally.

Explore your heart, mind, desires, needs, wants, and spirit to manage your everyday life. Find an exciting lifestyle of health and happiness.

This book is incredible. I've been through a lot and have lived in that pain for far too long and this book is better than any therapy I've ever received because it's me and God. My prayer life has never been stronger. If you're struggling with your past and past pain or any abuse in your past I highly, highly, recommend this book.
~ Dori ~
This is a great book. It is apparent that the wisdom and insight that Bishop Jakes shares is heaven-sent. Every time I ask myself, "how does he know this stuff about me?" The Holy Spirit whispers to my spirit that He (the Holy Spirit) revealed it to Bishop Jakes. This is what makes it authentic, relatable, and applicable.
~ Brianna ~

I got this book because I needed guidance for healing after a toxic relationship and childhood and I must say it is amazing. He gives great guidance and words from God to help you get through and start the healing process.
~ Sarah ~
T. D. Jakes is the #1 New York Times bestselling author of more than forty books and is the CEO of TDJ Enterprises, LLP. His television ministry program, The Potter's Touch, is watched by 3.3 million viewers every week. He has produced Grammy Award-winning music as well as hit films such as Heaven Is For Real, Miracles from Heaven, and Jumping the Broom. A master communicator, he has hosted MegaFest, Woman Thou Art Loosed, and other conferences attended by tens of thousands.


In this guided journal edition of their devotional, Mornings and Evenings in His Presence, Bill and Beni Johnson, senior leaders of Bethel Church in Redding, California, offer 100 interactive devotional entries for the beginning and close of each day.