Get a Grip on the Basics!
For the past 30 years, Beth has been helping new, young and seasoned Christians get (or "re-get") the basics of faith — and has seen life transforming results as the Bible dots connect! That's the whole reason we've created The Basics University -- an online, digital-discipleship platform accessible 24/7, 365 days a year — so that Beth can connect with you right where you are to help you go even deeper in strengthening your Bible roots. Every online course is designed to help you get the basics of the Bible, live the faith life and do the eternal stuff.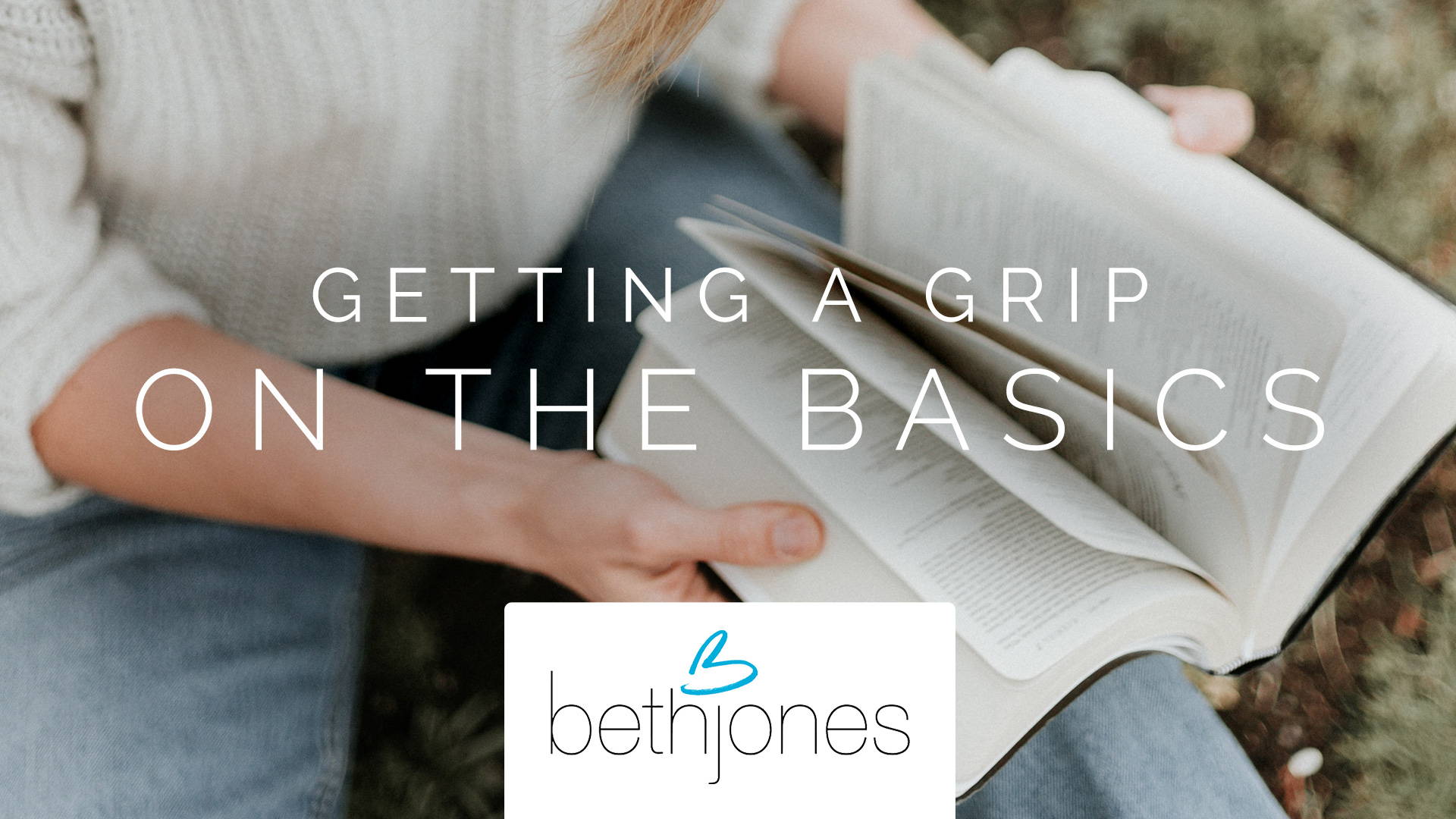 GETTING A GRIP ON THE BASICS!
Grab a cup of coffee and join Beth Jones as she takes you through her flagship and bestselling book, "Getting a Grip on the Basics." In these 22 video teaching sessions, she will help to strengthen your faith in the basics of the Bible - whether you are a new Christian or a seasoned believer!
GETTING A GRIP ON THE BASICS OF SERVING GOD!
In this 20+ video lesson course, Beth takes you through her book, "Getting a Grip on the Basics of Serving God." She'll help you discover your God-given purpose so that you can live a life of joy as you serve God and do your part to help Jesus build His church!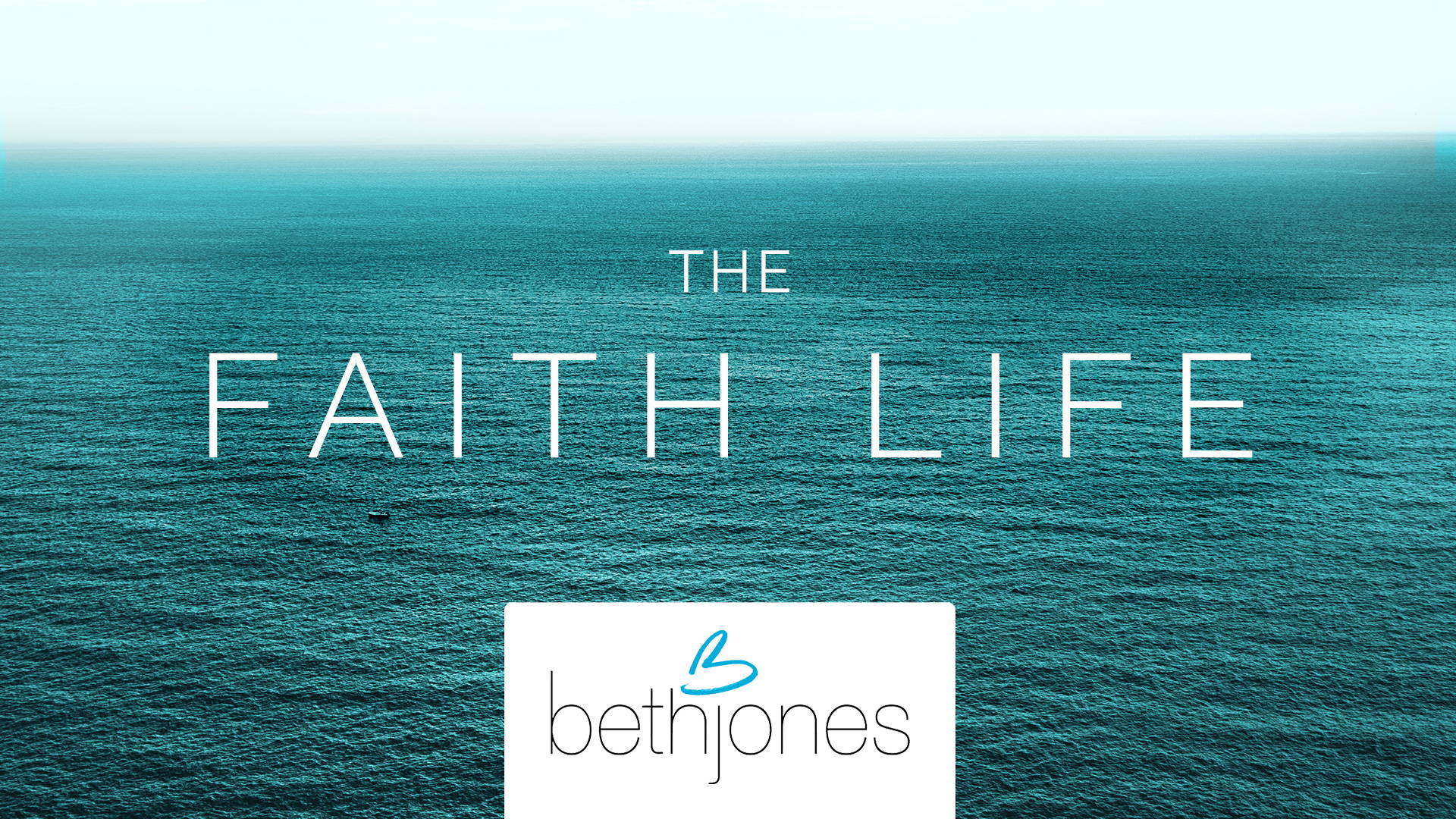 THE FAITH LIFE -- A FAITH ADVENTURE TO THE LAND OF GOD'S THUMBPRINT!
Together, we'll journey through 5 'villes to get to the destination God has in store for each one of us. These 5 "villes" include: Prayerville, Promiseville, Doubtville (which we try our best to avoid), Actionville and Patienceville -- until one day "tada!" we arrive to the land of God's thumbprint!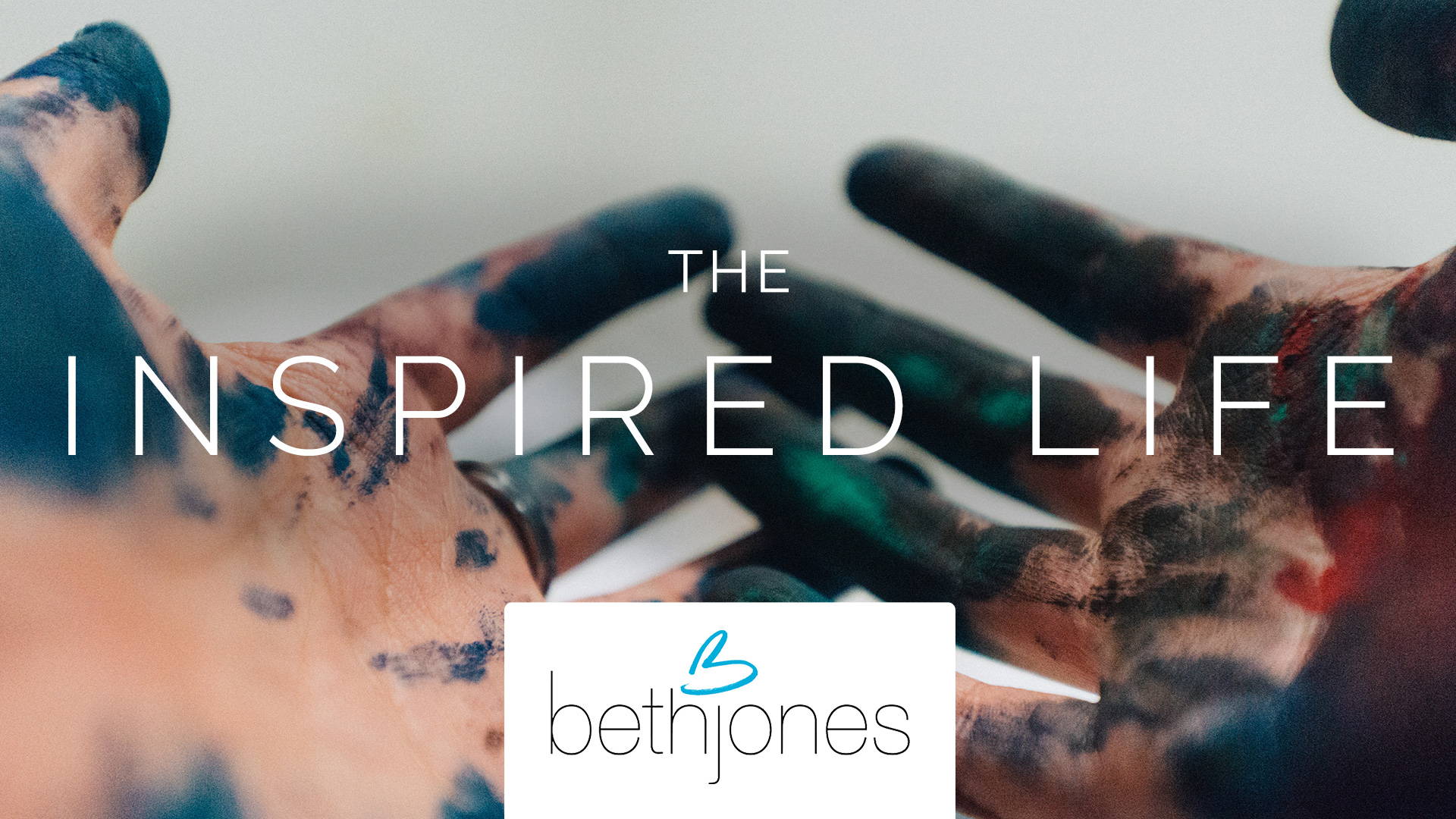 THE INSPIRED LIFE -- LIVING THE LIFE YOU LOVE!
In this robust online course, we will give you the tools and walk you through the process of discovering your God-given purpose, potential and so much more! What are the desires and dreams God's placed in your heart? It is really possible to live the life you love and love the life you live. Get access to 25+ video lessons and customizable worksheets to help you live an inspired life!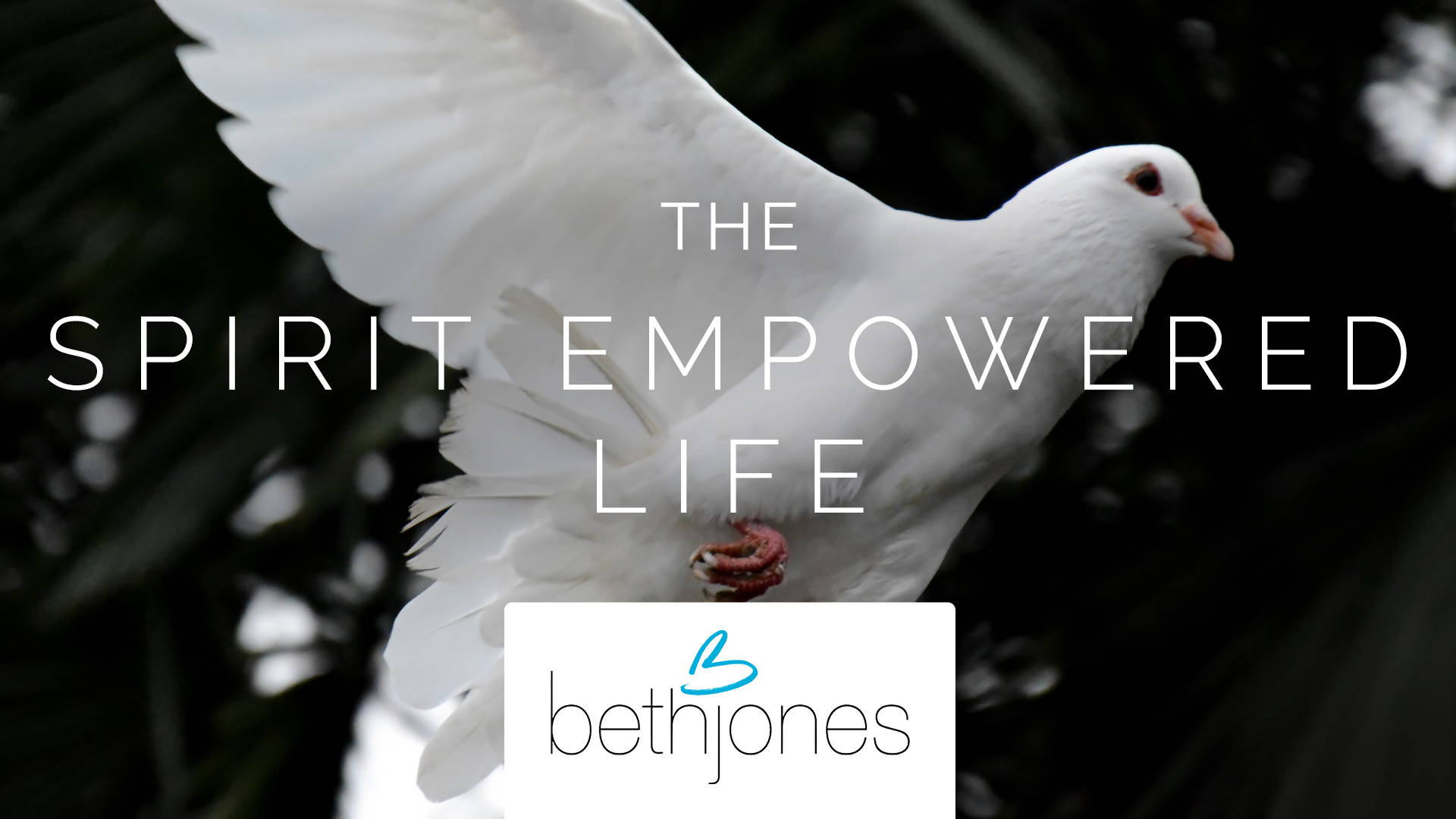 THE SPIRIT EMPOWERED LIFE -- FIND YOUR FLOW!
In this online course, you'll get to know the person of the Holy Spirit and find out why Jesus said it's to our ADVANTAGE that He left planet earth so that He could send the Holy Spirit. You'll also get access to a free ebook download of The Spirit Empowered Life by Beth Jones.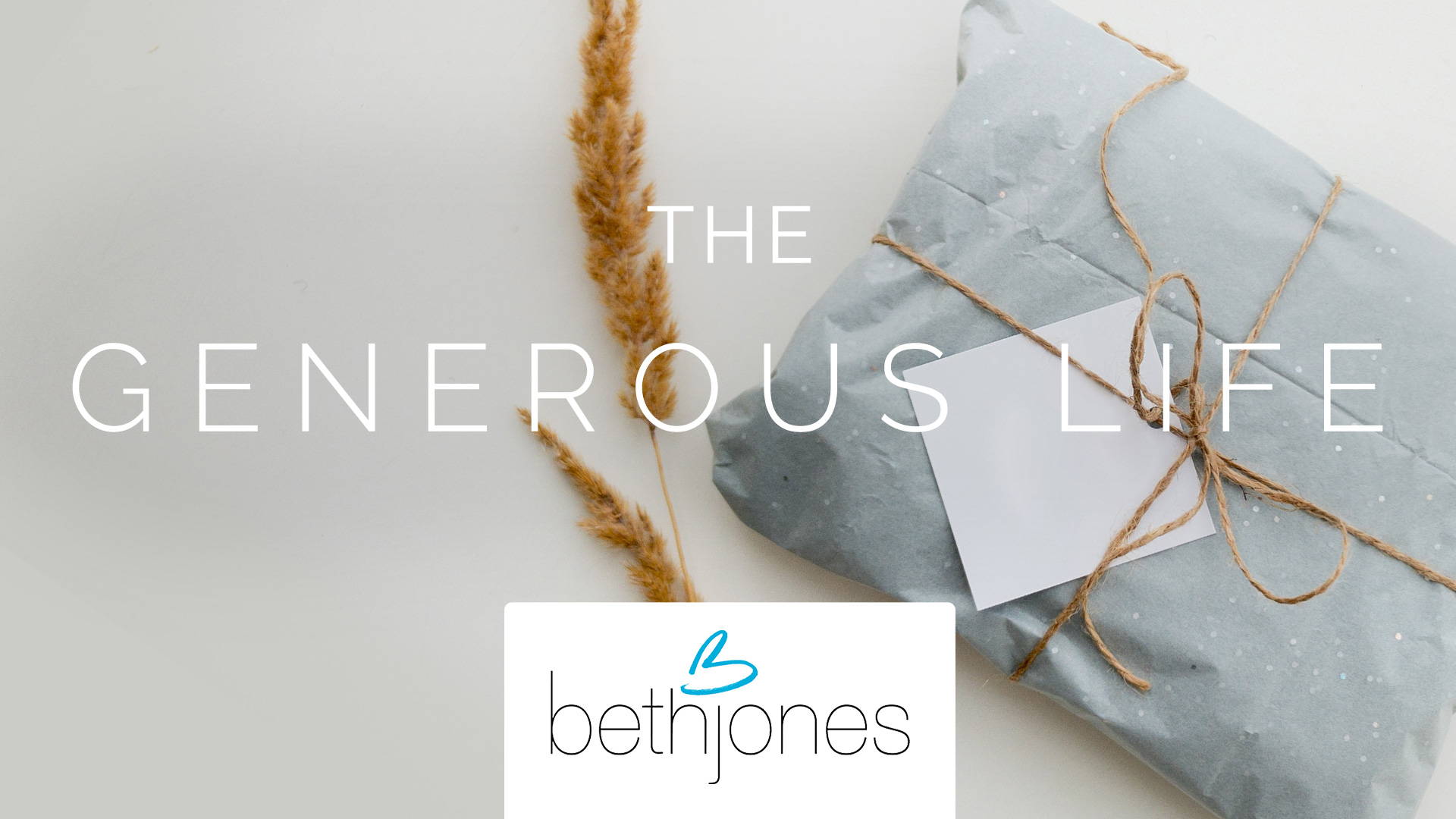 THE GENEROUS LIFE -- LIVING IN GOD'S ECONOMY!
In this online course, you'll learn how to earn, manage, give and increase your wealth God's way. Have you ever wondered how to live the abundant life? It is possible to live in God's supernatural economic flow! You'll also get access to a free ebook download of Wealth and Generosity by Beth Jones.